9 FAQs While Selecting a Moisturizing Serum for Women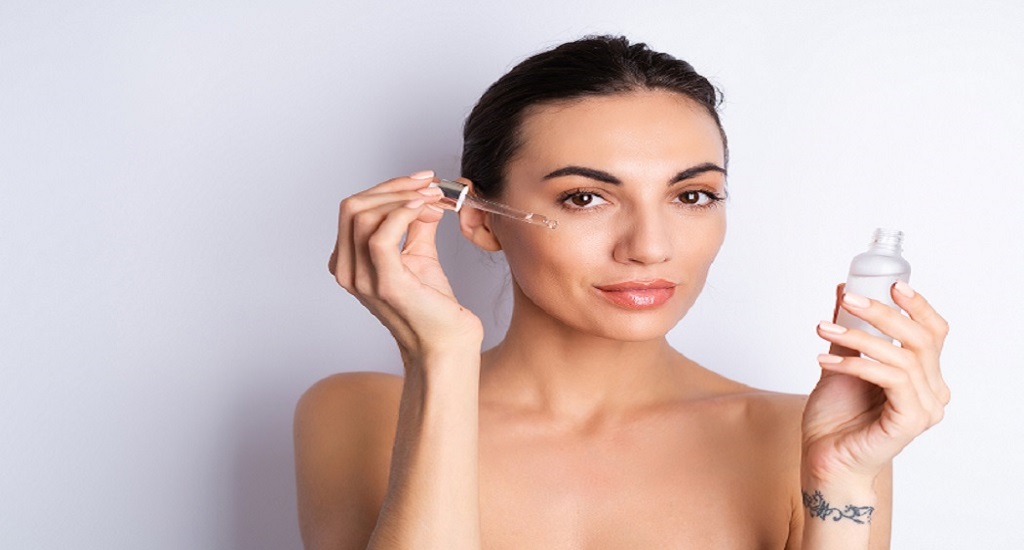 Women's skin is more sensitive than men's, and there is no denying it. So when it comes to taking care of their skin, moisturizing serum often plays a pivotal role. The best type of serum that makes headlines today is anti-aging moisturizing serum. This face serum special is active ingredients, such as hyaluronic acid or vitamin C. Not to deny that this option reduces wrinkles, brown spots, and dryness on the face and keeps the face in the best shape with time to come.
In this context, we will discuss some of the most popular questions about face moisturizing serum for women trending online.
Q.1 What is a face serum? 
A serum is usually a very dense face thing containing super concentrated amounts depending on the skin concern. The most effective benefit of serum and moisturizer is that they absorb more quickly into the skin.
Q.2 Why a person needs moisturizing face serum? 
When face moisturizing serums like anti-aging are used with quality advice, they offer targeted results, potent formulations, and customization options. One can say that you are never too young to start using for your specific skin type. Experts often recommend looking for moisturizers and serums that target specific skin concerns due to their high concentration and potency.
Q.3 What things to bear in mind before selecting moisturizer for women? 
When choosing a moisturizer for women, a person might consider:
Skin type: To prevent unnecessary irritation, a person should look for face products for women that suits their skin type. People with acne-prone skin, for example, should go with non-comedogenic creams. The top-notch part of this serum is that it does not clog pores.
Reviews: Reviewing and getting closer to people's queries and experiences can help a person make the best choice for them.
Ingredients: Anyone unfamiliar with an ingredient in a moisturizing serum can learn from the experts and see their suggestions on using the ingredients.
Q.4 How Do I Use Face Serums in My Routine?
Experts and dermatologists of skin serum often suggest applying it on the face and neck region twice a day, immediately after cleansing your skin. Not to deny that the moisturizing serum are usually lightweight, which make it easy to layer for women to apply. So, whether you're already a fan of moisturizers or serums and ready to try one for the first time, check out these options to help you get the skin you aspire for!
Q.5 Which are the most famous face moisturizer for women? 
It's the AgeLss Triplicate Serum Moisturizer for Women 
The best part of this serum moisturizer is that it comes with unique "thru skin delivery systems" and proprietary technologies. Not to deny that this serum also contains Camellia EO, Copaiba Balsam, Frankincense, Sweet Orange EO, Lemon EO, and many essential vitamins like C, D, E, A, that overall repair the skin barrier. The most recalling part of this moisturizing serum is that it soothes and smooths delicate skin. It's ideal for sensitive skin types that lean more on the dryer side. This splurge-worthy product is favored to avoid dry skin, Blemishes, Dermatitis, Chapped lips, and Rosacea pain.
What matters more is that this moisturizer often wet the skin and temporarily assists in keeping skin from becoming dry. The only way of replacing lost biologically protective oils and fatty acids is by replacing lost hydration at the cellular level. Healthy skin cells require constant replacement of essential fatty acids and unique peptides to protect and keep skin cells healthy and flexible. If you see synthetic oils, emulsifiers, or synthetic important wetting agents and parabens on the label, it may warn you what to expect when you use them. Petrolatum and other hydrocarbons are cosmogenic and clog skin pores. In addition, they can act as magnifying glasses and increase the possibility of severe and prolonged damage with prolonged exposure to the Sun and UV rays.
Q.6 How Long Do You Leave Serum on?
Once you've applied the best moisturizing serum completely with either your fingertips or your palms, you can wait for 5 minutes for it to absorb.
Q.7 Can We Use Moisturizing Serum Daily?
Yes, you can use serums every day for the best results. However, it also depends on the type of serum that you use. For example, if it is an anti-oxidant, you should use it twice daily.
Q.8 When to Apply Face Moisturizing Serum?
Face serums can usually be applied twice daily – once in the morning on freshly cleansed skin, before applying your makeup, and once at night before bed.
Q.9 Which types of face moisturizing serum are trending among people?  
It's the Anti-ageing face serums. 
Anti-aging Serums are the best for preventing wrinkles when your skin starts to sag or your skin pigments begin to form wrinkles due to an age factor. Human skin will age regardless of what they do, but this anti-aging serum slows down the process.
Takeaway
Choosing a moisturizing serum for sensitive skin can feel overwhelming ads it comprises the best ingredients that keep your skin in the best shape and size. In today's time, many experts and dermatologists recommend a triplicate serum moisturizer that comes with the option of AgeLss Triplicate Serum Moisturizer for Women. If you want to get the top-notch moisturizing serum made with the most effective ingredients, never miss connecting to NeoFlexcen Website!