Get Over From Hemorrhoid With Relief Cream?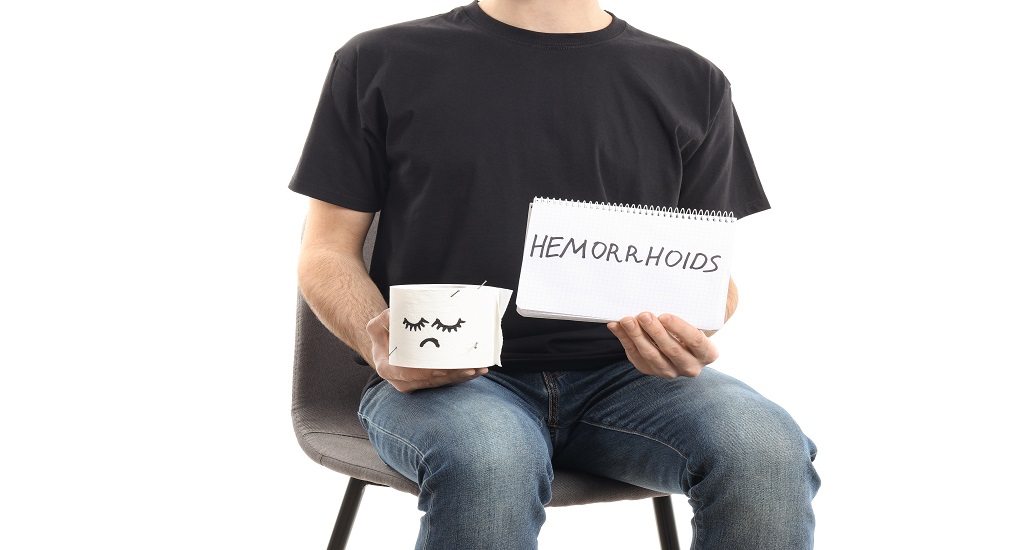 If you face hemorrhoid at any stage of life, a hemorrhoid relief cream is considered the best option. The most effective part of such creams is their ingredients, which raises their popularity. Today, hemorrhoids are common in men and women, and nearly most people experience them by 50. For those who experience hemorrhoids, plenty of treatments and medications can help you reduce the pain and eliminate the irritation they can cause.
One should never forget that this condition is also known as piles. Hemorrhoids are recalled as swollen veins inside and around the anus and rectum. Unfortunately, many people don't get an idea of hemorrhoids until they bleed, become uneasy, or start causing pain.
While hemorrhoids as a disease are one of the most common ailments, seeking professional medical help with advice on using hemorrhoid relief cream helps you with a piece of top-level advice.
Is Hemorrhoid Relief Cream the Best Solution for the Treatment of Hemorrhoids?
If you have to ask me, then I would say YES!
Because hemorrhoid cream is a quality product that you apply on the outside o inside the anus area. The cream helps overcome symptoms like pain, itching, and swelling. However, they're undoubtedly the best hemorrhoid products to get over the pain.
There are a few different ingredients that you can find in hemorrhoid creams effectively. Somewhere, they work each in different ways. On the other side, OTC and prescription hemorrhoid creams may combine two or more ingredients. Somewhere, these ingredients target various hemorrhoid symptoms.
Common ingredients include:
Steroids: Like hydrocortisone (Anusol-HC), Rectal steroids can lower swelling, redness, and other symptoms.
Protectants: Some elements like mineral oil and petrolatum can protect the skin and affected areas. The best part of such creams is that they prevent dryness and soothe the affected region.
Decongestants: As a common ingredient, Rectal phenylephrine can shrink blood vessels and relieve burning and swelling caused by hemorrhoids.
Local anesthetics: Some products contain local drugs that can relieve pain and soreness from hemorrhoids. Local anesthetics used in the form of these are only for external use and can't be used inside the rectum region.
Astringents: These products protect affected areas and can relieve discomfort and burning problems.
Examples of it include witch hazel, that's a common ingredient.
It's always comprehensive advice to talk to your healthcare provider about which hemorrhoid products are best for you. As they are experts in medical care, they can help you choose one with ingredients that will target your symptoms.
Which Hemorrhoid Relief Cream is Best to Get Over Hemorrhoid?
I would suggest Neo Calm for hemorrhoids. Considered the best product for hemorrhoids by many top-level experts, Neo Calm, is a relief cream that comes unique formula of "Thru Skin Delivery System" that helps you get deep and effective relief from piles. In addition, their formula contains many of nature's most influential formulations of anti-bacterial, anti-microbial, and anti-inflammatory actives. These assure maximum soothing relief from pain and itching.
Apart from this, NeoFlexcen's Neo Calm cream integrates Natural Actives with Nano Technology to optimize the delivery of the actives deep within troubled points of the body.
Which are the most Active Ingredients in Neo Calm cream?
Mentha Piperita EO 2X distilled Melaleuca Officinalis EO
Copaiba Balsam EO
Cinnamomum Camphora EO
Lavender Augustaflora EO
Curcumin Longa Extract
Which are The Most Common Homeopathic Ingredients in Neo Calm cream?
Calendula Officinalis
Myrtle Extract
Illicium Officinalis
Arnica Montana
Now The Question Comes What Causes Hemorrhoids?
Traditionally, hemorrhoids as a medical condition are associated with uninvited constipation, straining during bowel movements, and prolonged sitting on the toilet. These pain-supporting systems intervene in the blood flow to and from the affected area, causing it to pool and enlarge the blood vessels. This also stresses why hemorrhoids are common during
pregnancy in women when the enlarging uterus presses on the veins and critical blood vessels.
More recent studies show that patients suffering from hemorrhoids tend to have a higher resting anal canal tone. It is where the smooth muscle of the anal canal reflects being tighter than what is the average. Symptoms like constipation add to these trouble areas because straining during a bowel movement increases undue pressure in the anal canal and rushes up the hemorrhoids inactively. Finally, the connective tissues that support hemorrhoids can weaken with age, causing hemorrhoids to bulge and prolapse.
What are the Best Ways to Diagnose Hemorrhoids?
Hemorrhoids as a medical condition can usually be diagnosed from a simple medical history and physical exam with an eye on hemorrhoid products. External hemorrhoids are generally considered on the apparent side, primarily if a blood clot has formed. Somewhere, your medical expert here can look for a rectal exam to check on the blood in the stool. They may also counter the anal canal with an anoscope. Not to deny that today anoscope is a short plastic tube inserted into the rectum with illumination.
Suppose there's evidence of rectal bleeding or microscopic blood in the stool. A colonoscopy may be performed to get along with the bleeding, such as colorectal polyps or cancer. This condition is prevalent in people over the age of 45.
Final Thoughts
Hemorrhoid products can treat hemorrhoids by relieving burning, itching, and pain symptoms. On the other side, OTC products to treat hemorrhoids often include more than one ingredient that is often observed in Neo Calm for Hemorrhoids treatment. Somewhere, this may consist of steroids and local anesthetics. But, not to deny that in many cases, your health care provider can help you select a hemorrhoid product that might be a quality choice to treat your most hated symptoms while getting a cure for this disease.
If you are looking to grab most of the information on Neo Calm for Hemorrhoids from a quality health portal, never miss connecting to the NeoFlexcen website!